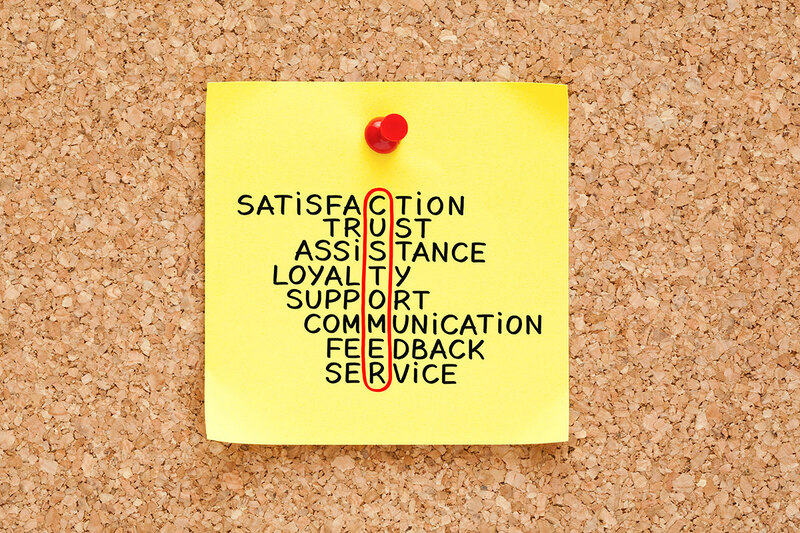 This is an article published in Inside Housing
Tenants have to fight for the right to be consulted on a far too regular basis, argues Martin Wicks
Whatever happened to tenant choice?
Prior to the pandemic, Swindon Council's tenants were able to phone in any housing repair. During the pandemic the housing department stopped doing non-urgent repairs, so the phones were only dealing with emergency and urgent jobs. Obviously this was understandable given the risk to the health of staff and tenants.
However, the council, which has been trying to pressure tenants into going online for some time, decided this was an opportunity to stop tenants phoning in non-urgent repairs.
Instead of returning to the pre-pandemic service, their publication Tenant Focus announced: "You will no longer be able to call customer services to report repairs, unless you are calling to report an emergency or urgent repair job or you are particularly vulnerable. Instead you will be asked to book your repair online, which will allow customer services to prioritise those who need support most."
Would a 99-year-old tenant be 'vulnerable'? We know of such a tenant who rang in a problem with her lights. Switching on the kitchen striplight tripped a circuit and turned off the other lights. Apparently this was not an emergency, so she was told to report it online. How can you know if somebody is vulnerable unless you check who they are and look at their details on the system?
Vulnerable or not, this mandatory online reporting of non-urgent repairs was a change of service the council pushed through without consulting tenant reps or the broader tenant body. To do so was to treat tenants with contempt.
What is at issue here is the right of tenants to chose how they contact the council. At the time when the council was proposing to introduce its customer access strategy, its rush for digitisation to save money, it said: "All customers have fair and equal access to services and greater control over how they receive and access those services."
The council's action in relation to its repairs service stands in contradiction to this policy.
Obviously online reporting is beneficial for those who are comfortable with it, if it works. However, in the rush to what I described as "austerity digitisation" (it was about saving money rather than, as the council said, improving the service) the online repairs service was, forgive the cliché, not fit for purpose.
So tenants had the choice between a phone service with insufficient staff, resulting in long waits to get through, and an online system which was poor.
Tenants had been complaining about the phone service for a long time. It was common (for those with steely determination) to have to wait for 30 minutes or more. In October 2018, the rate of abandoned calls (tenants giving up waiting) was 55%. This compared with the industry standard of 8% to 10%.
At the time they only had a capacity to answer 19,000 calls a month – 228,000 a year. Yet according to their own statistics, in the first 10 months of 2018 they had received 318,000 calls. Insufficient staff numbers obviously meant that those trying to do the job were under more pressure than they should have been.
Tenants phoning through emergency or urgent repairs had to ring the same phone number that everybody was struggling to get through on. We asked for a separate emergency number, but it was never conceded.
The council did accept that there were significant problems with the online system, so tenant reps were involved in a panel to discuss improvements, some of which have been implemented. Unfortunately its work was cut short by the pandemic. If that panel had still been meeting, we obviously would have opposed the change if we had been made aware of a proposal in the pipeline.
Not only does this attempt to strong-arm tenants to go online discriminate against people without internet access, even if you have it, it does not guarantee that you can negotiate the system. There have been problems with doing so on smart phones, for instance, and even problems logging into it. According to one manager, you cannot book certain jobs.
Tenant representatives have demanded that the council overturns its unilateral decision and accepts the right of tenants to contact the council as they choose. The council should hold its hand up, admit it should not have imposed this change and reinstate tenants' right to choose. We have raised the issue at the cabinet member advisory group and await its consideration.
Unfortunately, when the panel was set up to look at the service, the monthly housing property forum, which enabled tenants to closely monitor maintenance of our homes, was suspended. We have asked for it to be reinstated in a virtual format.
There is much lip service paid to 'tenant engagement', in Swindon and elsewhere. Far too often tenants have to fight for the right to consulted. Sometimes management tend to go through the motions of formal consultation when they really have a preordained decision.
Yet in the case of ending the right of tenants to phone in non-urgent calls, they even dispensed with the formal consultation. This is simply not acceptable. The service provided should be for the convenience of the tenants not for the convenience of the council.